In 2008 JOBO released a GPS device to assist with geotagging photos that sits in the hot-shoe of your favourite DSLR camera called the JOBO photoGPS. It's a very convenient unit that takes a non-GPS capable DSLR and gives it GPS abilities. I use mine on my Canon 450D, and they can be found online at places such as B&H. This is a quick review.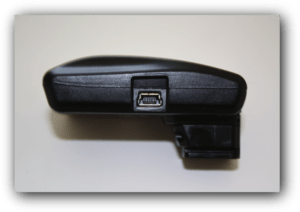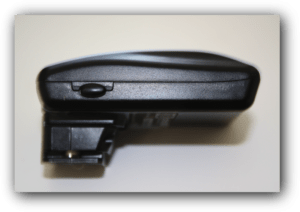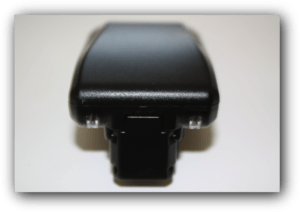 From their website:
Recording time: approx. 0.2 sec
Storage capacity: approx. 1 000 recorded locations
Geo-data: via Tele Atlas map material (country, city, street, POI)
Camera connection: standard hot-shoe (ISO 518:2006)
Supported file formats: JPEG, RAW with XMP sidecar file
Power supply: internal rechargeable Li-poly battery (120 mAh)
Status information: via 2 LEDs
Battery charging: via USB 2.0
Supported operating systems: Windows XP (SP2) and Vista (SP1), MAC available from 2008
Dimensions: 68 x 20 x 43 mm (excl. adapter)
Incl. USB cable, CD-ROM with photoGPS matching software, organiser and viewing software
They stated that by the end of 2008 they would have Mac software available for this, and whilst it was a little late (made available early 2009) it is now available.
Lets cover the positive points first:
The system works & is relatively easy to use. The device stores satellite data time in it's internal memory and will automatically wake from sleep and capture using the flash signaling coming via the hot shoe connector. The final tagged images produced work perfectly well with the "places" support in iPhoto 09, Flickr and any other service supporting location info in the EXIF data. The software can also export a KML file for use with external apps such as Google Earth, and can create XMP sidecar files for tagging RAW images which can be used in Aperture and Lightroom.
You pretty much import your photos to a folder, then plug in the photoGPS device via USB and import the GPS data – it will then pull satellite data down from the JOBO servers and match the coordinates – it will then time-match with the images from your camera and with a simple click the EXIF data in the images is updated with location information.
Geotagging technology is provided by Geotate and according to their website is pretty quick:
"Geotate automatic geotagging technology uses a 0.2 second GPS acquisition signal to capture a RAW GPS signal as part of the usual photo moment, ensuring no delays for the user.
In comparison, a traditional streaming GPS device will take a few seconds to find the satellite signals, around thirty seconds to download satellite orbit information, and a few more seconds to calculate the user's position."
So that answers the "how quick does it get a signal lock" question 🙂
Now the negative:
On a Mac, users have come to expect a reasonable amount of integration, and this for me is where the JOBO software falls down. I personally use iPhoto (or previously Aperture) & import my photos from my camera directly into my library. Now that iPhoto and Aperture have a library file that cannot be directly browsed, the JOBO photoGPS Mac OSX software causes a speed-bump in this easy workflow that we are all used to.
The JOBO software cannot use the iPhoto/Aperture browse capability that OSX offers – it can only read images from a folder that can be browsed – there is not even support for drag and drop.
That means you need to import your photos via the Mac OSX Image Capture application to a folder, then run the JOBO photoGPS app on those photos. Then you finally import these images into iPhoto (or Aperture/Lightroom etc).
Summary:
When all is said and done, I find this unit really useful. Could it be better? Yes of course – but I can only hope JOBO work to integrate it more into Mac OSX and make the tagging of photos in an iPhoto Library more convenient.
Regards,
Shane.